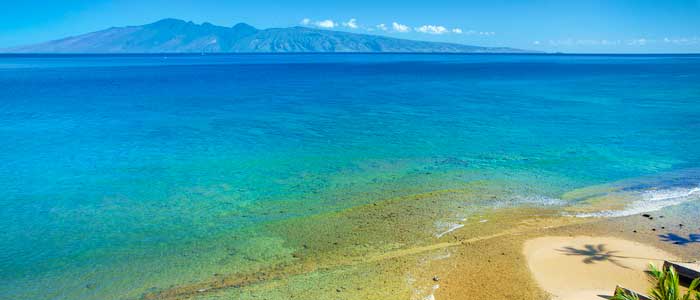 Hawaii Travel Guide
If you are wondering which island to visit on your trip to Hawaii please contact us for a free consultation by completing the request a quote form. A brief description of your ideas and travel dates is very helpful. Call 808-330-6865 during business hours, Pacific time.
---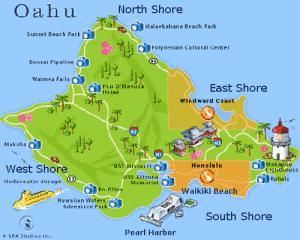 Great nightlife, music, and famous Waikiki Beach are all part of the fun at Oahu resorts and hotels.
Experience Hawaii's cultural heritage in music, dance, stories, and historical sites.
The Waikiki Beach District is on the south shore where the ocean conditions are calm and warm year-round. Things to do and see on Oahu are many so renting a car for your stay on Oahu is a fun way to get around. You can also book an Around the Island guided tour.
There are also guided tours around the island of Oahu with drives to the North Shore and tours to Pearl Harbor being the most popular sightseeing activities.
---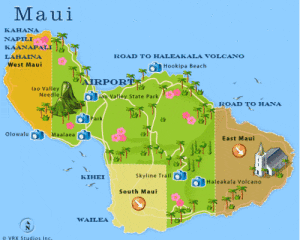 Popular choices for Maui resorts are on Kaanapali Beach which is near Lahaina Town.
Drives along the Road to Hana, the town of Paia, and Haleakala are popular day trips and are within a few hours from both West Maui and South Maui resorts.
Most first-time visitors to Hawaii select Maui as their destination.
The climate is warm and breezy, the beaches are white sand.
There are many cove beaches with reef outcroppings.
---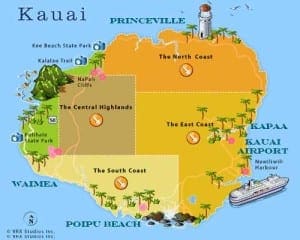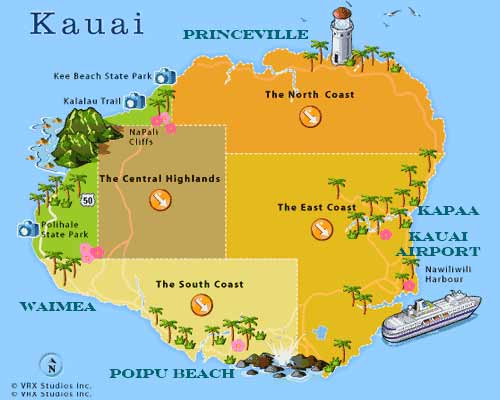 Kauai is home to the famous Poipu Beach which is one of the best beaches in the state of Hawaii.
Waimea Canyon, Princeville, and the Napali Coast are easy drives from south shore Kauai and from the port at Lihue.
Drives along the Coconut Coast to North Shore are spectacular.
Kauai is called the Garden Island, and the rainforest and jungles are accessible by guided tour from the 7 day Hawaii cruise ship which ports in Kauai overnight.
The most popular Kauai resorts on Poipu Beach are the Sheraton, and the Hyatt Regency as well as several condos and vacation rental properties that are on beaches that are great for swimming and snorkeling.
Vacation rental condos offer larger units for families with kitchens, pools, and resort amenities.
---
Visitors to the Big Island enjoy spending one day at Volcanoes National Park and another day at Akaka Falls on the east shore.
The east shore is unique and a great day trip for sightseeing the abundance of botanical gardens and waterfalls.
Sports fishing, snorkeling, coffee, and Macadamia farms are abundant on the Big Island.
From the Kona Airport, it is 7 miles to Kailua Kona Town and 20 miles to Northwest Shore resorts.
The best beaches are in the Waikoloa/Kohala region.
The Hilo airport is 100 miles from the West Shore Big Island resorts.
The Big Island airport is small with shuttles to the car pick up.
More Hawaii travel guide vacation options!
Cruise 4 Hawaiian Islands in 7 days
Wedding and Honeymoon Packages
If you prefer to browse online for rates you can use the online booking engine to just take a look.
Call 808-330-6865 for assistance in using the booking engine.
Hawaii Travel Guide Vacation Packages
Save Money And Time On Hawaii Packages
Through Blue Sky Tours and Pleasant Holidays packages with resort and air at the lowest prices on air and hotel packages.
We provide "real-time" updates on discounts and deals.
As publisher of the Hawaii Travel Guide and long-term resident of Hawaii, I can help you with which islands to visit and what accommodations are available in each district of each island.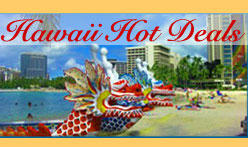 You can take advantage of our collective knowledge and experience to book your vacation through the Hawaii Travel Guide.
Travel Insurance and Payment Plans
Travel Insurance, Payments, Inter-Island Flights, Activities, Tours. Whatever you need. We can get it for you.
Concierge-level customer service is complimentary throughout your Hawaii vacation.
Our suppliers are awesome and we do the research to get you the best deals.
Design a vacation package that includes 1 to 4 islands with flights into one island and out of another.
Packages include flights, accommodations, cars, airport transfers, activities, tours, and insurance.
Hawaii Travel Guide specializes in Island hopping cruise packages with pre or post-hotels, the best way to visit all of the islands.
Many packages can be confirmed with a small deposit and no payments until 60 days prior to departure.
Travel cancellation insurance secures your investment so if you need to make changes in your travel plans your funds are transferred to the new itinerary or refunded.
Maps and links for the Hawaii travel guide to each island are listed on the resort pages for each island of the Travel Guide to Hawaii website.
Each island guide page includes lists of resorts and condos arranged by location.
Click on the link for each resort to review more information about that property.
The link will open in a new tab that provides information about the property and Trip Advisor reviews.
We will be in touch by phone with information for you.
For now, take a few minutes to look through the links for the islands you want to visit.
For more information call 808-330-6865, and leave a voice message to receive a callback.
If we miss your call please leave your name, time zone, phone number, and the best time to call you.