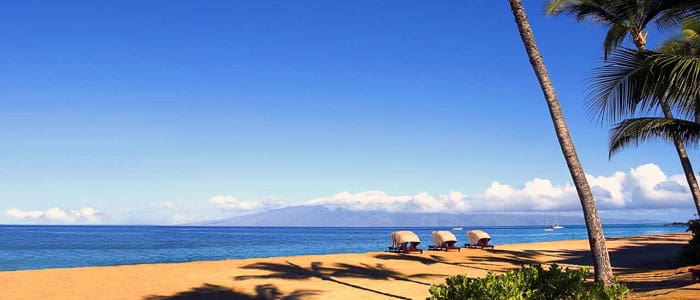 West Maui Resorts
Take a closer look at West Maui resorts and vacation rentals on Kaanapali Beach which extends from Lahaina along the west coast of Maui to Honokawai and Kapalua.
North of Kaanapali on the west shore is Napili, Kahana, and Kapalua.
Black Rock is an outcropping of jagged, rocky cliffs that jut out into the ocean creating the northern point of South Kaanapali Beach resorts and condos.
Kaanapali Beach Hotels South of Black Rock
Four Stars
One of the best pools for West Maui resorts is the spectacular year-round resort at the Maui Westin. The Westin on Kaanapali Beach features an 87,000-square-foot pool area with 5 free-form swimming pools, 2 water slides, and a swim-up hydro-spa.
Enjoy the unusual treasures of a multi-million dollar art collection, and 5 great restaurants.
---
Four Stars
This world-class resort is located on 40 lush beachfront acres on Kaanapali Beach.
The Hyatt Regency Maui offers exquisite dining, extensive recreation facilities, international shopping, and an array of unique wildlife.
Enjoy the exciting nightly entertainment and a variety of water sports.
---

Four Stars
The secluded Sheraton is nestled around historic Black Rock with 23 oceanfront acres.
The buildings are arranged from the crest of Pu'u Keka'a to the coast, the Sheraton Maui is a low-rise, rambling resort on Ka'anapali Beach.
Cool and breezy with open hallways. Surrounded by gardens, the Sheraton is a resort with a truly Hawaiian ambiance on one of the most beautiful beaches in Hawaii.
Tropical landscaping and manicured grounds and pools. Lanais with ocean and mountain views and a lagoon-like swimming pool.
Snorkeling at Black Rock is safe and easy for beginners.
---
Four Stars
The Kannapali Beach hotel is officially recognized as the most Hawaiian hotel in the state of Hawaii.
Located oceanfront on Ka'anapali Beach, south of Black Rock, and close to the Whaler Village shopping and dining center.
Enjoy free Hawaiian activities daily and a complimentary hula show nightly.
Within easy walking distance to the Whaler's Village Shopping Center and Museum.
---
Four Stars
Adjacent to the Hyatt Regency and Whaler's Village.
This luxury condominium resort offers suites that feature tropically elegant decor with fully equipped kitchens, whirlpool bathtubs, and two complete bathrooms.
Choose 1 Bedroom or 2 Bedroom units, oceanfront, oceanview, and garden view are available.
---
Four Stars
Located in the heart of Kaanapali Beach and adjacent to restaurants and shopping.
The Whaler offers the convenience of resort amenities and the comforts of home, including concierge/bellman services.
Enjoy a variety of beach activities, including a swimming pool, exercise room, jacuzzi, sauna, and game room.
Studio; 1-Bedroom/2-Bath; 2-Bedroom
---
North of Black Rock Kaanapali Beach Hotels
Four Stars
The Royal Lahaina Kaanapali Beach hotel is surrounded by 27 tropical acres of beachfront, along a half-mile of north Kaanapali Beach.
The Royal Lahaina Resort combines a spectacular oceanfront location with an authentic Hawaiian ambiance.
Choose from comfortably furnished guest rooms, unique cottages, or luxurious suites, and enjoy a wide variety of on-property activities.
---
Four Stars
"A family-favorite beachfront West Maui condo and resort with hotel-caliber services.
This condominium resort offers fully-equipped kitchens.
There is a beachfront restaurant, spa facilities, and a year-round children's program at Camp Kaanapali.
---
Four Stars
This top-of-the-hill setting gives a very different view of Maui Island.
If you want something elegant, quiet, and sophisticated the Ritz is worth considering.
Recently remodeled throughout, the Ritz Carlton Maui is now one of the most elegant destinations on the island.
The weather is cool and breezy and the crowds are nowhere in sight.
---
(located in Lahaina Town)
Four Stars
The only hotel in Lahaina that's right on the beach is a rambling, plantation-style resort. An elegantly arched lobby opens out to an oceanfront lawn.
You will feel like you have been transported into Hawaii's vintage mansions. Just outside is Front Street—the center of action in popular Lahaina Town. Studio or One Bedroom.
Lahaina Harbor is the hub of West Maui & Kaanapali Beach
Ferry rides from the harbor to Molokai and Lanai depart and return several times daily and the fee is very reasonable. Sailing, snorkeling, whale and dolphin adventures, and sunset and dinner cruises are some of the many activities that depart from Lahaina Town.
Lahaina Harbor is where visitors will embark on many of Maui's water sports and activities.
Maui Kaanapali Trolley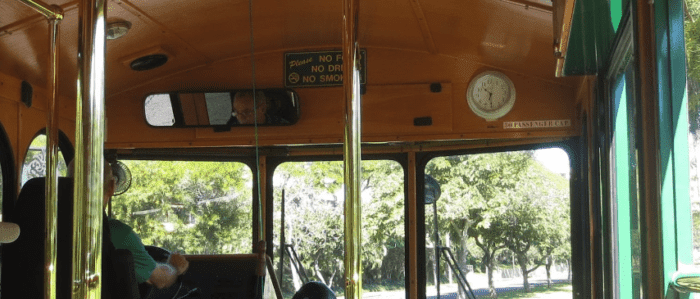 Kaanapali Trolley
The Kaanapali Trolley offers a free trolly ride between Lahaina town and Kaanapali Beach hotels. where visitors will embark on many of Maui's water sports and activities.

Don't just sit there, let's get started, request a free quote.