Hawaiian Islands Cruise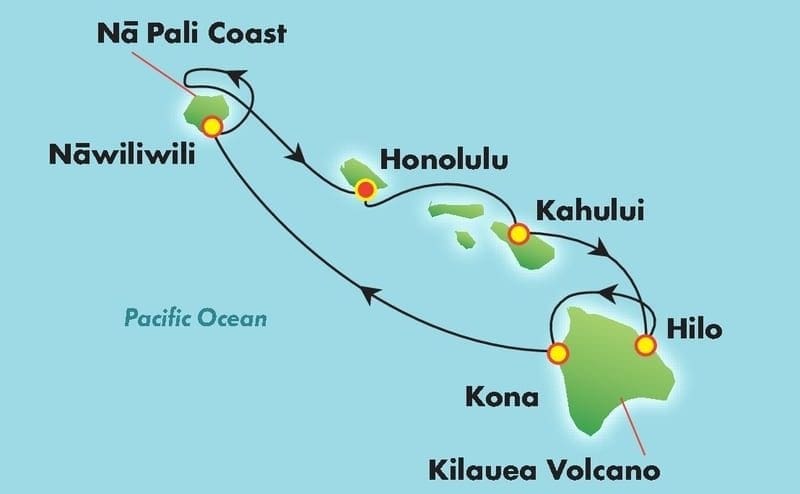 7 Day Hawaiian Islands Cruise Around the Islands
Book an all-inclusive Hawaiian Islands cruise for the ultimate "Island Hopping" experience.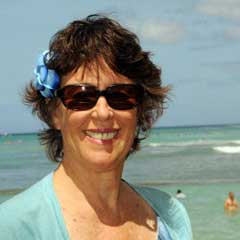 The Hawaiian Islands cruise all-inclusive vacations.
Send us your travel dates and we will arrange the entire trip at the lowest rates.
Call Rose at 808-330-6865 for current availability on 2018 sailing dates.
All Hawaiian Islands cruise packages include 4 islands in 7 days departing from Honolulu on Saturday.
---
The ships ports for 2 nights on Maui and 1 night on Kauai. Cruising over night you will enjoy day trips for 1 day in Hilo and 1 day in Kona.
You will be on "island time" as you discover cascading waterfalls, active volcanoes, black, green and white sand beaches.
Visitors to each island will have opportunities to view historic sites and unspoiled nature with a private car and driver. Arrange your for day trips, shore excursions and guided tours which include with at the port or rent a car.
Cabin rates are listed per person, meals included.
Cruise Highlights
Oahu | Kauai | Maui | Big Island, Hilo | Big Island, Kona | Oahu
Book with an expert Hawaii cruise agency. We can arrange a great vacation package.
Oahu 2 days, Maui 2 nights, Kauai 1 night, Big Island Volcano 1 night, Kona 1 day.
Departures from Honolulu every Saturday, packages include extra nights in Honolulu.
Hawaii Cruise Package can include a stay on Oahu before or after the cruise.
We can arrange a Pearl Harbor Tour during your stay on Oahu.
Suites, ocean view with balcony, ocean view, and inside cabins.
Plan a day on the golf course, sightseeing, or guided tours from each port.
Cabin rate includes daily buffet at breakfast, lunch and dinner with custom-order stations.
Make reservations, there are 14 unique dining options.
Per person rate includes all buffet style meals and non alcoholic beverages.
Buffets are open early and close late. 24 hour room service.
Enjoy a day at the spa and pool.
Dress up for shows and dancing in the evenings.
Shore excursions for sightseeing and shopping.
Golfers can bring their clubs or rent equipment from the ship.


Learn more about cruising in the Hawaiian Islands, Complete the quote request below.
Please include that you are interested in cruising in your request description.
Big Island Port in Hilo
We recommend a guided tour to visit the volcano.
The ship departs in the late afternoon and cruises around the north coast.
Port in Kailua Kona Town for a day of shopping and snorkeling.
Cruise over night back to Honolulu. A week you will never forget.
There are lots of reasons to book your cruise vacation with a Hawaii cruise agency.
Hawaii Cruise Packages – 4 Islands in 7 days
You can extend your stay in Hawaii with a hotel stay before or after the cruise.
The ship sails, round trip, from Honolulu every Saturday.
Include your flights, hotels, transportation, tours, and activities.
We can arrange a car on each island for self guided sightseeing.
The car rental agency will pick you up at the port on each island.
Take a day excursion, book with us, it will cost you less than booking during the cruise.
Golf Tee Times can be arranged. Golfing in Hawaii is booked in advance.
The ship offers club rentals or you can bring your own. Kauai Golf Courses are easily accessible from the ship.
Buffet style meals are included in the cost of the cabin.
On the Big Island one of the most spectacular events during your cruise is the view from the ship of the Kilauea Volcano.
The ship cruises slowly around the east tip of the Big Island going north the Kailua Kona Port. Views of the eruptions from the ship are spectacular. Check the schedule to make certain that you are free to move around the ship for the best views.