Hawaii Travel Agent FAQ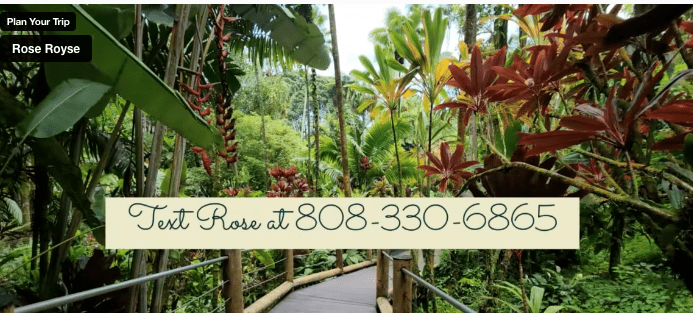 Ask a Hawaii Travel Agent
Hawaii travel agent FAQ, How much does it cost to go to Hawaii and how do I get started planning a trip to Hawaii?
Get started with our free vacation planner, complete the quote request form to set up an appointment with a Hawaii travel agency.
---
Hawaii Travel Agent FAQs
Hawaii Frequently Asked Questions: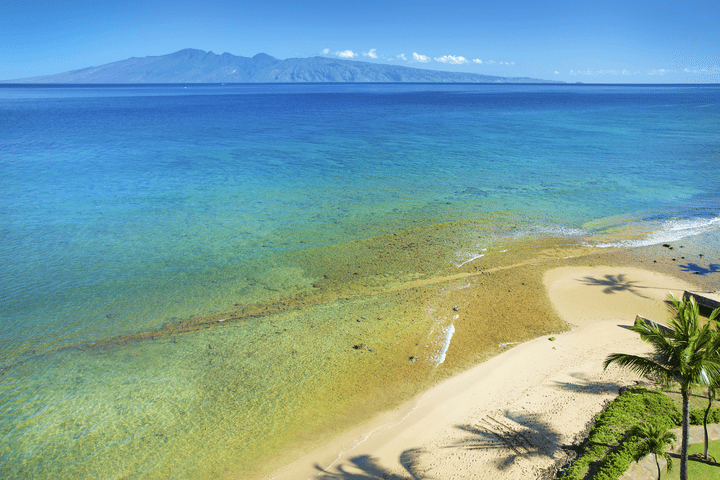 Hawaii Travel Agent FAQs:
Can I book a multi-island package, arriving on one island, and departing from another?
Multi-Island Packages
I can book your package to take advantage of the best flights for inbound and outbound from any island.
Include Activities
I would like to include tours and activities for each island that I want to visit.
Will you help me select which activities to book?
Definitely.
Trip Cancellation FAQ:
Does the package include travel insurance in case we have to cancel or change our trip?
Cancel For Any Reason
Cancel for any reason insurance can be added to your package.
Choose either a cashback refund or a future travel credit.
Payments & Insurance
Do packages include a payment option?
A partial payment will confirm the entire package.
You will make full payment for the flights and insurance at the time of booking.
Final Payment is 60 days prior to departure.
Your Hawaii Budget
I want to arrange a package that fits my budget.
Will you help me decide which island to visit?
Planning & Budget
We will work together to create an itinerary that fits your dream vacation.
Whatever your budget, there are good deals available.
Customer Service
Included in your package is 24-hour customer service during travel.
Most issues are with flight changes due to weather.
If you need help, we are here for you.
---
Oahu: Honolulu, Waikiki Beach, Kaneohe, Kailua, North Shore
Hawaii travel agents frequently asked questions.
---
---
Maui: Kaanapali Beach, Kapalua, Lahaina, Kihei, Wailea, Hana
Frequently Asked Questions About Maui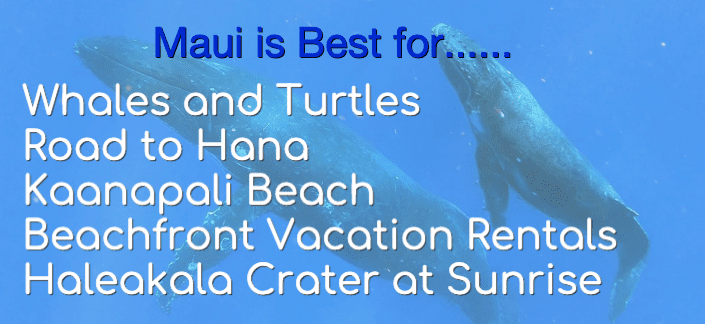 Which Island has the Most Beaches?
Maui is the first choice for beachfront vacation rental condos and white sand beaches.
Embark from the ports in Lahaina and South Maui for cruising the calm waters to snorkel or go whale watching in the channel.
---
Kauai: Napali Coast, Lihue, Poipu Beach, Kokee State Park
---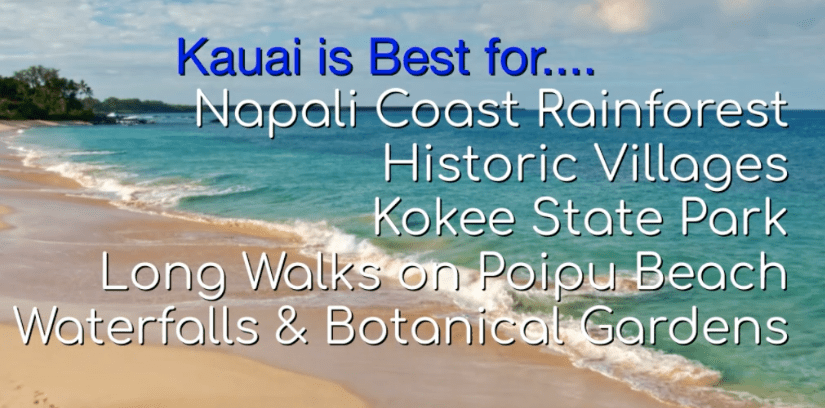 Why is Kauai Called the Garden Island?
Rainforests & Waterfalls
The quiet lifestyle of Kauai invites visitors to slow down and take it easy.
Visit a rainforest and desert in one location at Kokee State Park.
Poipu Beach is a favorite for families that prefer a vacation rental condo, or for a romantic getaway in an oceanfront suite.
---
Big Island: Kona, Waikoloa, Kohala, Hapuna, Volcano, Hilo
---
Where Can I See the Active Volcano?
Hilo Volcanoes Park
The Big Island is the youngest island in the Hawaiian Islands chain and it likes to show off.
A visit to Volcanoes Park is a must-see adventure.
Kona Coffee Farms
Don't miss out, visit the farmer's market for fresh fruit and "talk story" with the locals.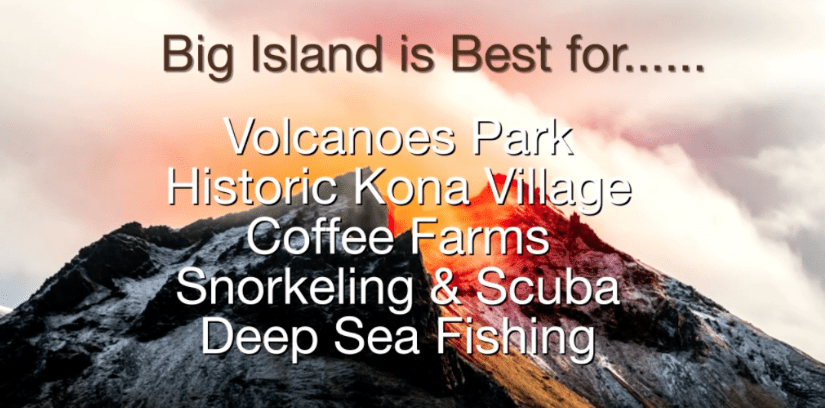 ---
---
Frequently Asked Cruise Question
How much does it cost for a 7-day cruise around the Hawaiian Islands?
---
---
Hawaii Vacation Specialty Travel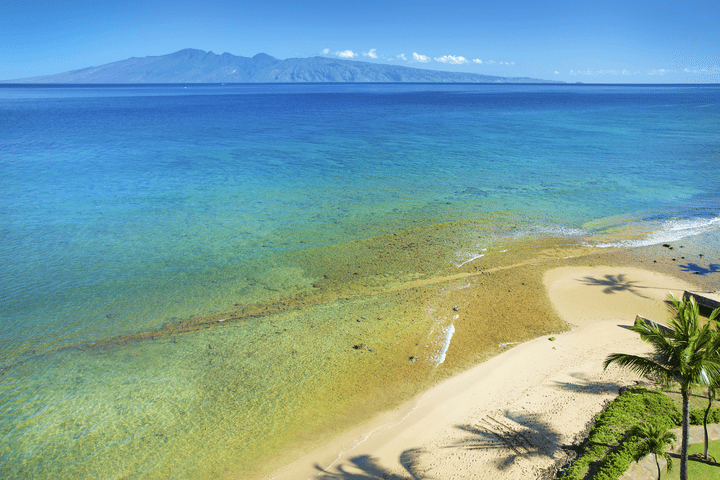 Let's Get Started Planning Your Trip