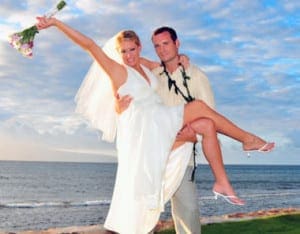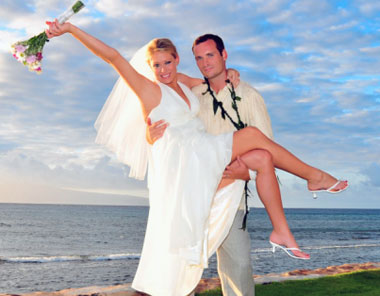 Hawaii Wedding Packages
Honeymoon Gift Registry
Discounted Group Rates
Group Rates for Guest Reservations
Hawaii Wedding Packages with air, car and accommodations.
Beach wedding sites arranged by experienced wedding planners.
Elegant resort wedding sites with music, photographer, minister.
Vow renewals for romantic getaways or family reunions.
Free wedding gift registry allows your friends and family to contribute to your honeymoon.
Free wedding website included with your gift registry account.
Hawaiian luau reception for the wedding party celebration.
Flexible wedding guest travel package allows your guests to customize their island itinerary.
Select from several Hawaii wedding packages to arrange your wedding with a Hawaii resort that specializes in creating the perfect romantic setting.
What's different about booking your vacation with us?
Exclusive toll-free Weddings Travel Desk hotline available.
Updated passenger reports provided on request. This allows the bride and the groom to determine which invited guests have not yet confirmed their reservation.
Complete flexibility in providing guest travel packages* to meet budgets and special requests.
Travel cancellation insurance is available to Weddings travel bookings.
For a limited time, get $25 for each guest travel package booked. The more guests who book, the more your credits add up. Call 808-330-6865 for details.
 A Hawaii wedding package expert will be your advisor throughout the planning and booking of your unique romantic celebration.
Whatever your budget there is a destination that is perfect for you.
Arrange onsite wedding and vow renewal services with special care taken to assure your guests and family are accommodated at group rates.
Hawaii Wedding Packages Include:
Air, Car, Accommodations
Onsite Wedding Coordinator
Ocean Front Wedding Site
License and Ceremony
Photographers
Music
Dinner
Entertainment
Celebrate with a traditional Hawaiian luau, Hula performers entertain your wedding party including a Hawaiian buffet with an open bar on the hotel grounds.
Honeymoon suites with ocean front views, elegant bathrooms, spa services and amenities.
Travel Guide to Hawaii Wedding planners arrange your wedding guests travel packages to Hawaii.
Include friends and family in your plans for their Hawaii vacation.
You will be provided with your own personal gift registry.
Your friends and family want to select a perfect gift. The registry is free and includes your personal web site.
Request more information about the gift registry and web site, 808-330-6865.
Maui Wedding Packages – We recommend the Royal Lahaina Resort
---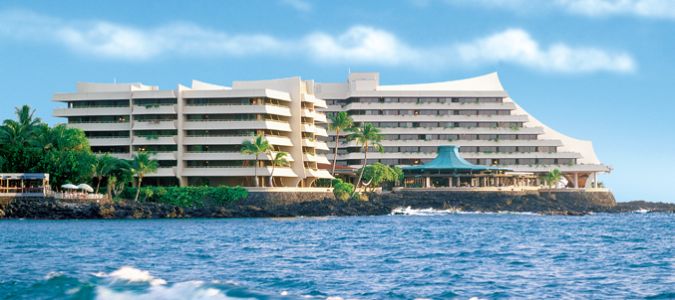 Big Island Hawaii Weddings – We recommend the Royal Kona Resort