Pearl Harbor Tours
Oahu Sightseeing Tours
Pearl Harbor Tour 66H
Enjoy the excellent services provided by E Noa Tours Pearl Harbor Tour 66H.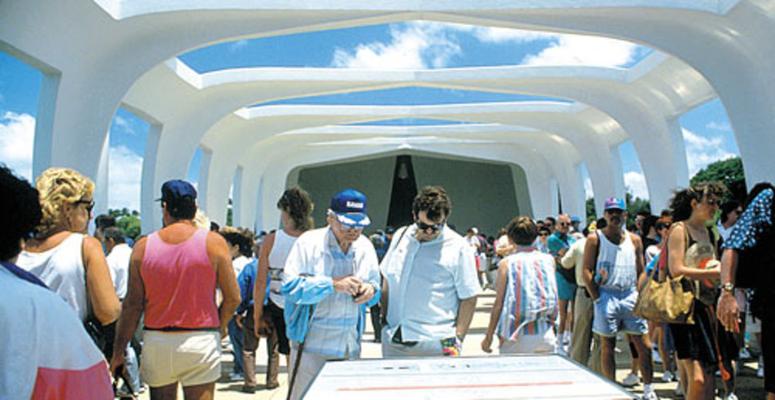 Pearl Harbor Tour 66 H E Noa Land and Helicopter Package
Pearl Harbor Air, Land, and Sea Tour
66H E Noa Tours
USS Arizona, USS Missouri, USS Oklahoma, Blue Hawaiian Helicopter (45 minutes).
Includes transportation from your hotel.
It's early morning, and as you head towards Honolulu's infamous Pearl Harbor.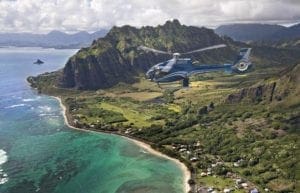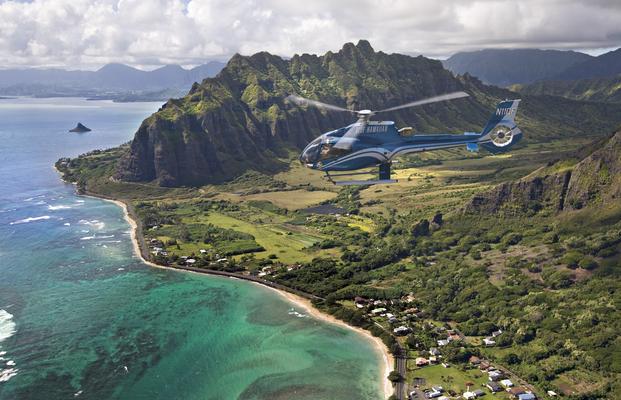 Transportation is provided by E Noa Tours with a knowledgable guide who provides Oahu Island history and stories.
Exhibits and artifacts at the Pacific Historic Park's Pearl Harbor Visitor Center and the events of December 1941.
Included is a visit to the USS Arizona Memorial,  looking down on the ruins underwater.
Next, tour the USS Missouri "Mighty Mo" to view this restored battleship and the wartime history.
View a copy of the surrender document that ended the war.
Next, a visit to the USS Oklahoma Memorial, a monument to those who lost their lives at Pearl Harbor on the day of the attack.
Pearl Harbor Tour 66 H SCHEDULE OF TOUR (approximately):
6:00 AM-6:20 AM: Waikiki Pick-Up
7:00 AM-12 PM: Arrival at Pearl Harbor – USS Arizona Memorial Visit – USS Missouri Visit
12:30 PM: Depart Pearl Harbor to Blue Hawaiian Helicopter
1:15 PM: Check-in at Blue Hawaiian Helicopter
2:00 PM: Blue Skies of Oahu Helicopter Tour (45-50 min tour)
3:00 – 3:30 PM: Depart Blue Hawaiian Helicopter to Waikiki
4:00 PM: Return to Waikiki (Return ground transportation provided by Blue Hawaiian Helicopter)
Travel Guide to Hawaii recommends E Noa Tours:
Certified tour guides
Aside from the stops and sights, we understand that a great tour guide can make or break your memorable experience.
Our tours are not just your run-of-the-mill tour. We've managed to secure exclusive use of certain stops and lunch places just for our guests.

Pleasant Activities Call Us to add Pearl Harbor 66H to your Pleasant Holidays package.
Tom Barefoot Tours. Call us to connect you to Barefoot Tours booking agents.