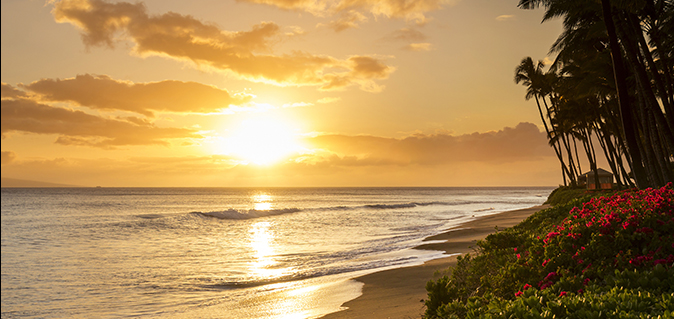 Oahu Resorts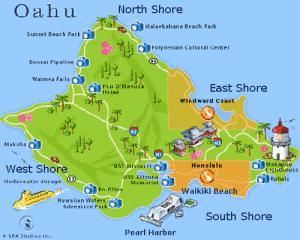 Select your accommodations from a collection of beachfront Oahu resorts and Oahu hotels that are near the beach.
The excitement of the Hawaiian culture and lifestyle is shared with visitors from around the world.
Waikiki Beach offers a wide variety of accommodations, entertainment and dining.
The Hilton Hawaiian Village has the largest beachfront and a saltwater lagoon that is perfect for children to play safely without waves.
Book reservations for Oahu resorts and vacation condos with us.
We can research rates and availability for Waikiki Beach on the South Shore which is the most popular destination on Oahu.
The West Shore and North Shore offer the Turtle Bay Resort and the Aulani Disney Resort.
Click on the links listed here for more information about each property, the star ratings are shown to assist you in narrowing your search.
Rates
We make it easy to plan your vacation and our rates are lower than those offered on the hotel websites. If you find a lower rate on the hotel's website we can match it.
Packages include air, hotel, car, activities, travel insurance, and a payment plan.
Call Rose at 808-330-6865. Please leave a message, I will call you back asap.
Most Popular Sightseeing
Two of the most visited sites in the state are Pearl Harbor, near Waikiki, and the Polynesian Cultural Center on the North Shore.
Transportation from your hotel to these sights is arranged through our activity desk.
Visitors to the Waikiki Beach resorts can take a shuttle from the airport to their hotel.
After a long flight, it is easier to get to the hotel on the shuttle than to rent a car, taxis and buses are plentiful so a car is not necessary within Honolulu City Limits.
Things To Do
Visitors to Oahu experience Hawaii's cultural heritage in music, dance, stories and historical sites. The Waikiki Beach District is on the south shore.
The ocean conditions are calm and warm year around. Things to do and see on Oahu are many.
The Oahu resorts in Waikiki provide daily entertainment in the lobby or on the beach.
The Hilton Hawaiian Village puts on a fireworks display every Friday evening. Each resort has music and dancing daily in the lounge.
We book vacation packages to all of the Hawaiian Islands.
Call us for a free consultation. Selecting the best Oahu resorts or condos is our specialty.
Oahu vacation packages include flights, car or airport transfers, accommodations, activities and island hopping tours.
Complete the form to the right and give us a call.
Free Consultation 808-330-6865 Hawaii Time Zone