Oahu Sightseeing
Things To Do On Oahu
Oahu Sightseeing Tours and Activities
Popular day-trips for Oahu sightseeing are Kualoa Ranch, the Polynesian Cultural Center, and Pearl Harbor.
The Polynesian Cultural Center is located on the north shore of the island. The drive around the island for a day trip is easy, the best route from Waikiki is east shore in the morning and west shore in the evening. During the winter, when the north shore surf is 20 ft and more, there will be traffic jams between Turtle Bay and Haleiwa Town in both directions.
Pearl Harbor is on the west shore just north of Waikiki Beach, you will have a good view of the harbor from the plane if you are seated on the left side during landing. Shuttles are advised for a day trip from Waikiki hotels to Pearl Harbor as parking is difficult but not impossible.
Oahu Polynesian Cultural Center Tours
There are 15 tours in this category. Hawaii's Leader in Affordable Activities
Oahu Sightseeing Tours to Pearl Harbor
Pearl Harbor Tours
Opens in a new window
Oahu Sightseeing Tours
Pearl Harbor offers visitors four very distinct destinations; each with its own story to tell, each as compelling as the next, and none that you'll want to miss.
Oahu Battleship Missouri Tours

The Passport to Pearl Harbor is the most popular tour sold at the Pearl Harbor Visitor Center and includes the USS Arizona Memorial Narrated Tour, and admission to the USS Bowfin Submarine Museum & Park, the Battleship Missouri Memorial, and the Pacific Aviation Museum Pearl Harbor.
Kualoa Ranch
Take a short drive to the east side of Oahu for a visit to the Kualoa Ranch. Transportation is available from Waikiki and the ranch offers an excellent dining experience for all family members. Group tours to the many historical sites within the ranch are available with advance reservations. If you want to go on your own there are lots to see without additional fees, so, take a drive to the east side and enjoy the views.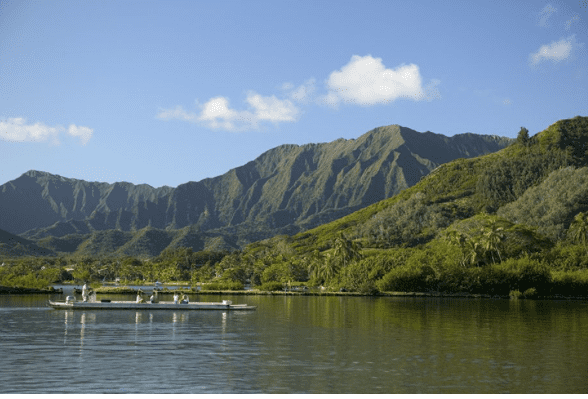 Oahu Sightseeing Driving Tour to the West Shore
Ko Olina Lagoon Beaches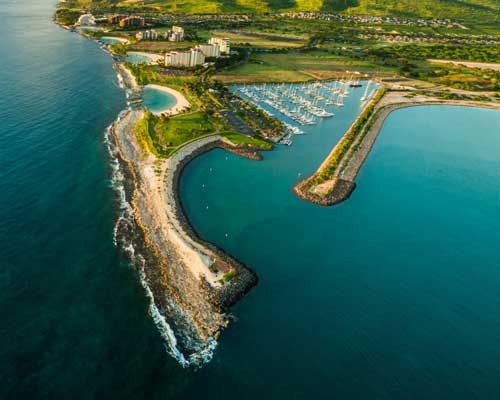 Ko Olina Lagoons on the island of Oahu are open to the public as are all beaches in Hawaii.
To access the public beach drive to the south, passing the Disney Resort and park in the public lot. There are bathrooms and showers.
There is not much shade so mid-day can be hot.
Take care to cover up if you plan to stay for a while.
Bring your lunch or purchase food and drinks at the entrance to KoOlina.
Contact us for information about Oahu Sightseeing Tours and Activities.