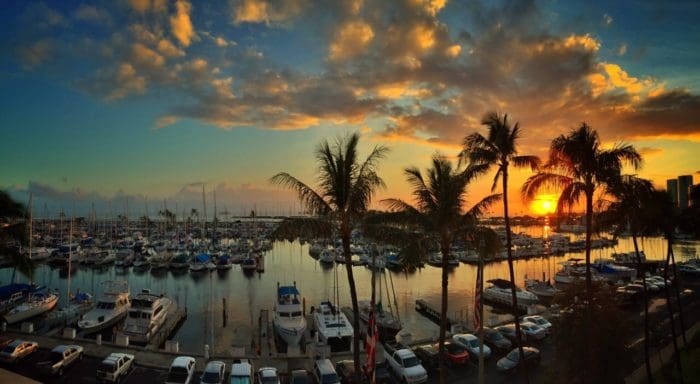 Oahu Waikiki Beach Condos
An Oahu Waikiki Beach condo is a great option for those who request a family suite. The Hilton Hawaiian Village is a good choice for families traveling with children and for visitors who need a kitchen.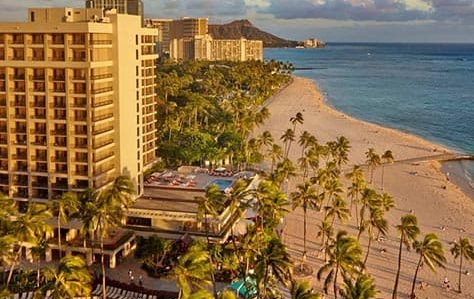 5 Stars
The Hilton Grand Vacations Club has 2 towers on the 23-acre village at the Hilton Hawaiian on Waikiki Beach.
1 and 2-bedroom suites with full kitchens.
Stay at the best resort facilities in Waikiki and enjoy the amenities of a luxury condo with guest privileges and the Hilton's pools and beach.
---

Four Stars
Four Stars
Beach Walk is the newest all-suite resort in the Waikiki shopping area. The Embassy is a welcome addition to the array of accommodations available in Waikiki.
The one and two-bedroom suites offer spacious two and three-room suites for families. No kitchens.
1 Bedroom 1 Bath, 2 Bedroom 2 Bath
Many Beach front resorts also offer suites that accommodate families in multiple rooms or large units.
---
Three Stars

Waikiki Shore is the only beachfront condominium in Waikiki.
Many suites feature panoramic ocean views.
The Shore is adjacent to the Outrigger Reef on the Beach.
Studio, 1 Bedroom, 2 Bedroom, 2 bath
---

Four Stars
Overlooking Waikiki Beach, the Beach Tower is across the street from the beach. Enjoy the awesome oceanfront, and high-floor suites.
The location is near the best part of Waikiki Beach safe swimming for children.
Privacy and pampering are signature traits of this luxury condominium which has only 4 units on each floor.
The only resort with free valet parking in Waikiki.
1 Bedroom, 2 Bedroom, 2 bath
---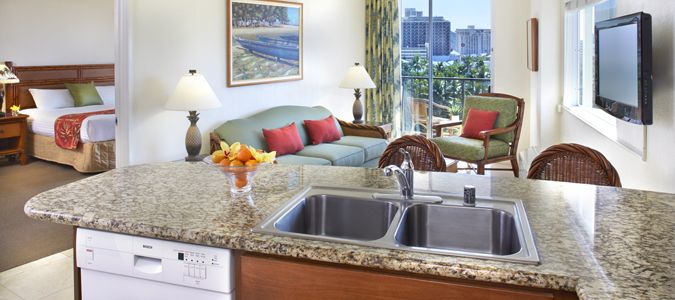 Three Stars
One and two-bedroom suites, choose from a budget-friendly city view or a yacht harbor view, or an ocean view suite with a full kitchen.
The living room with a full kitchen and a dishwasher.
Adjacent to the beach at the Hilton Hawaiian Village, and a short walk to Ala Moana Shopping Center where you will find a wide variety of dining and shopping options.
Bathtub/shower, bedding 1 king or 2 queens with 1 sofa bed.
Close to the Convention Center and Ala Moana Shopping Center.
Easy walk to the center of Waikiki Beach resorts.
1 and 2 Bedroom Suites

Three Stars
Budget-friendly and convenient location, the Regency offers spacious condos in the heart of the Beachwalk shopping district.
The Regency is a great value for families traveling with children.
The beach is a short walk through DeRussy Park.
Newly decorated this four-star property is a great choice. Small kitchen.
1 Bedroom 1 Bath, 2 Bedroom 2 Bath
---

Three Stars
The Waikiki Banyan offers one-bedroom suites with full kitchens.
Laundry facilities are available on every floor.
There is a pool deck with barbeque and picnic areas, the food market is nearby.
The Sunset and Banyan are similar to some variations in the floor plans.
1 Bedroom 1 Bath
---