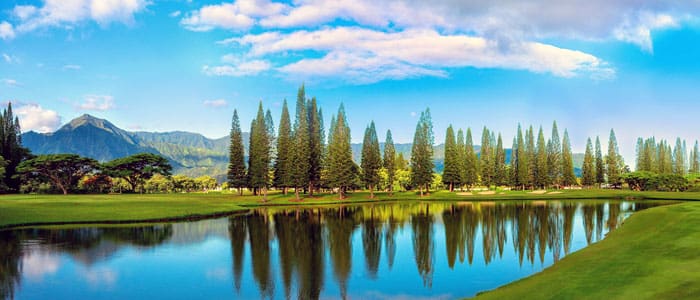 Kauai North Shore resorts, villas, and suites are clustered around the Princeville golf courses at the crest of the hills west of the Napali Coast.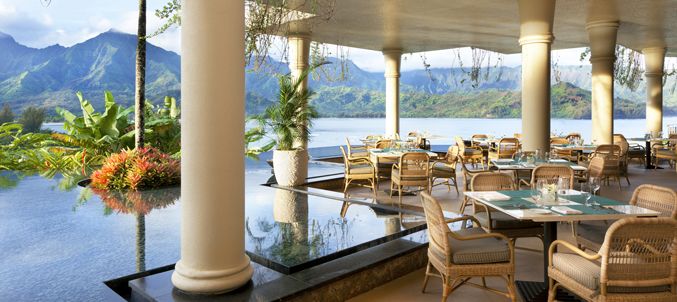 Perched atop a spectacular cliff above a private beach, the Westin Princeville Ocean Resort Villas is managed by Marriott Vacation Club.
Luxury suites overlook the historic Napali Coast and Hanalei Bay.
Kauai Princeville Suites
Westin Princeville Resort (formerly St. Regis)
Six Stars
The Westin Princeville Resort, previously named St. Regis, offers guest rooms that are terraced on 7 floors that follow the slope of a cliff.
Breathtaking views of Hanalei Bay make this luxury hotel unique for its magnificent ocean views. Golf, tennis, horseback riding, and all water sports are nearby. Approximately 45 minutes from Lihue Airport.
Hotel Activities: On Beach, Swimming Pool, Golf, Tennis, Health Spa, Scuba, and Snorkeling. Services: Air Conditioning, Restaurants, Cocktail Lounge, Babysitting/Cribs
1 Hotel Hanalei Bay Resort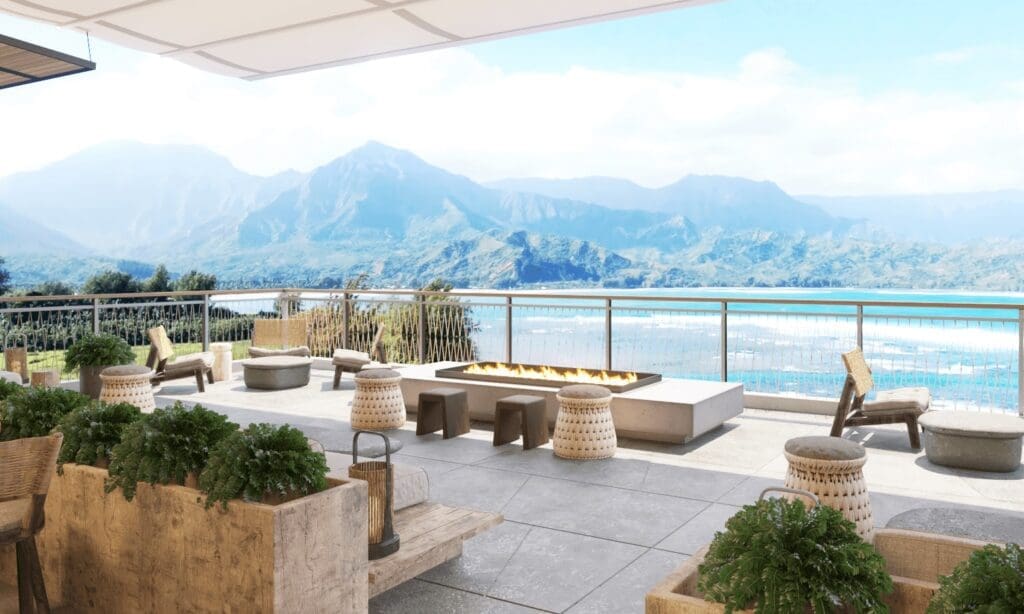 1 Hotel Hanalei overlooking Hanalei Bay, is a luxury boutique hotel that offers 7 restaurants with farm-to-table cuisine from the hotel's organic gardens.
Perched above a white-sand beach with 3 swimming pools and private cabanas. Enjoy a day at the spa, and a wellness program invites you to stay a little longer.
---
Kauai North Shore Vacation Rentals
---
Westin Princeville Villas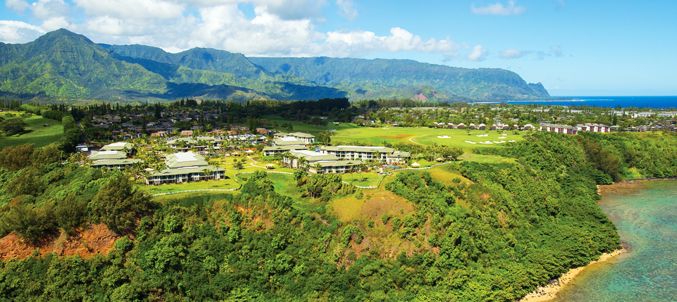 Westin Princeville Ocean Resort Villas.
On the north shore of Kauai 2 miles from the Princeville golf courses.
The villas are located on a cliff with views of the ocean. Included are four pools, a restaurant, and the Princeville Market. Studio, 1 and 2-bedroom villas include full kitchens.
Five Stars
---
Cliffs at Princeville

Four Stars
Fully equipped kitchen. Hardwood floors. Granite countertops. Custom-made Polynesian hardwood furniture. Two full baths. Two private lanais. Separate living room. Private master bedroom. Adjacent to the Princeville Prince and Makai Golf Courses.
One Bedroom, One Bedroom With Loft
---
Castle at Princeville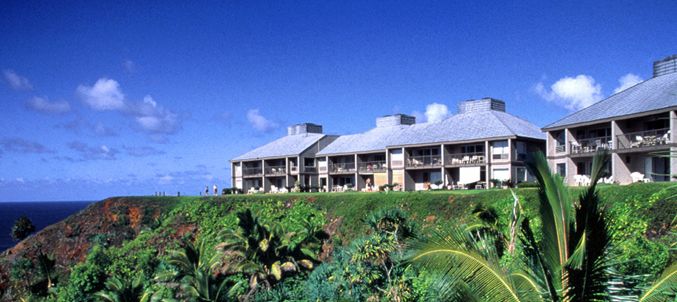 Three Stars
Located inside the Princeville Resort area on Kauai. Perched on the cliffs of the North shore of Kauai the complex offers a stunning view of Hanalei Bay. The property is adjacent to the world-famous Princeville Prince and Makai Golf Courses.  1-Bedroom  or  2-Bedroom
The Kauai North Shore offers visitors several condos to choose from and the Princeville Resort which is at the south end of Hanalei Bay. Famous for the filming location for the movie "South Pacific" and the quaint village of Hanalei Town the Kauai North Shore is one of nature's most beautiful botanical gardens.
---
Map of Kauai North Shore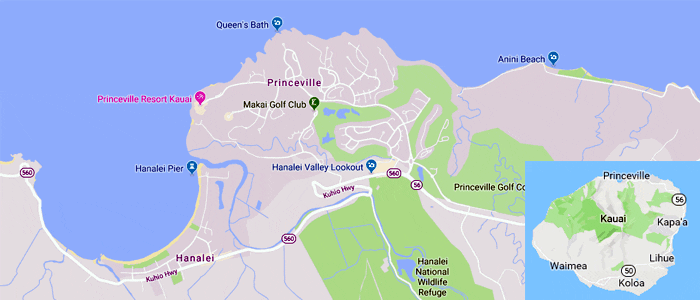 Activities on Kauai North Shore
9 ziplines and a suspension bridge over a waterfall
Race side by side on a 1200 ft zip
Swim at a waterfall pool where you will be served lunch
4.5 hour duration
Enjoy the expansive private ranch lands in Princeville
Tour and snorkel the rugged NaPali Coastline, sea life, waterfalls, and 3,000′ cliffs…….
On the same tour cross the channel to the fantastic reefs of the 'forbidden island' of Ni'ihau.
65′ double hull power catamaran.
49 passengers
7 hours
Departs from Port Allen
Continental Breakfast
Deli Lunch