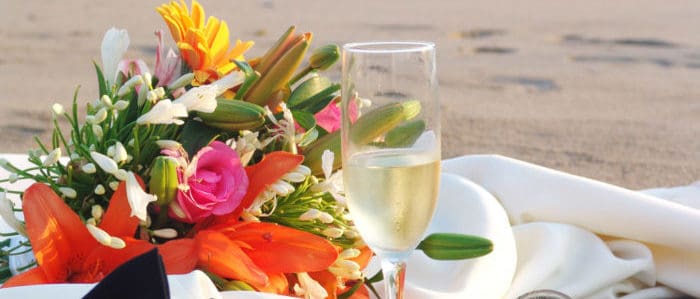 Hawaii Gift Registry
The Hawaii Gift Registry is available to anyone. Whether you have a Hawaii honeymoon, wedding, anniversary or vow renewal.
Select from the Hawaii Gift Registry the activities and amenities that you would like as gifts.
Your guests will choose from your list.
The value of the gift is sent to you as cash and you can arrange the activity or amenity with Travel Guide to Hawaii.
We can create a unique list just for you.

Create your own website to notify your guests that you are using Travel Guide to Hawaii to arrange the travel and accommodations.
Your website template is free. Upload you wedding details to provide your guests with the information about how to contact me.
Once you have completed your registry sign up there will be lots of great tools for you to use.

Travel Packages For Wedding Guests
It's your wedding and you want your family and friends to join you on your most perfect day.
We can make it perfect for them too, sign up with Rose. I will make it easy for your guests to attend your wedding.
Ask each of your guests to contact me by completing the form.
Call 808-330-6865
Your wedding site will include information about accommodations at  resorts and condos. Your guests will be provided with their own unique package at a resort that is at or near the bride and groom's wedding site.
We provide you with information about which invited guests have confirmed their reservation.
• Complete flexibility for travel dates and accommodations for each package.
• Cancellation Insurance is available to protect your investment.
Frequently Asked Questions:
It is easy to get a Hawaii marriage license.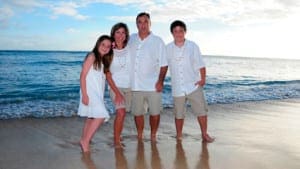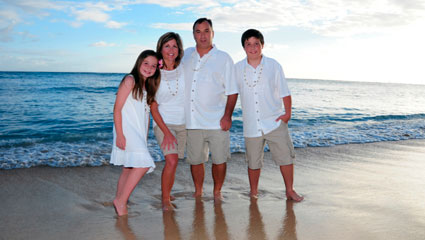 A marriage license and marriage certificate are different documents. The marriage license permits a marriage to take place.
The marriage certificate indicates that a legal marriage has been performed.
On all islands there are wedding services provided by the hotels and resorts.
We can arrange your accommodations with a resort that offers staffing and support for weddings on the beach that include all of the necessities including your minister, photographer, videographer, flowers, reception, music, limo services and a planner who co-ordinates everything.
Hawaii Destination Weddings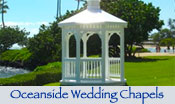 Travel Guide to Hawaii can arrange a destination wedding at an ocean front resort on any island. These resorts have wedding planners onsite that assist you with every aspect of the wedding day activities.
They will know who your guests are and keep your family and friends updated on the details of your wedding party.
When you choose to work with the hotel directly the ceremony will be on the hotel grounds and the staff will be making certain that everything goes well.
Planning Your Own Hawaii Wedding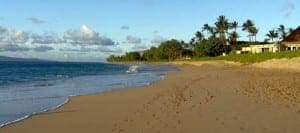 We can contact independent wedding professionals who will do the same job for you, often for less than the hotel would charge and be there to make sure your perfect day is everything you are dreaming of.
Your wedding planner will take care of the beach permit and your marriage application and certificate.
Link to Wiki Permits – Commercial Activity / Beach Wedding!
Wiki Permits is an online permitting service which allows authorized applicants to reserve and purchase right-of-entry (ROE) permits for commercial activity on unencumbered land, specifically, State public beaches.
Hawaii Administrative Rules requires persons conducting commercial activities on State unencumbered land to obtain a permit from the Department.
The Permit Office also provides a frequently updated information web page for permitted users of public beaches.
Your wedding planner will be checking to make sure your wedding is not scheduled for a beach that is having a "Bad Beach Day".
Hawaii Wedding Packages will include a list of wedding planners that have registered with us a being interested in providing you with information and a quote for the cost of your wedding ceremony.
Download the application for a marriage license.
I know you still have questions. Just call me at 808-330-6865 or fill out the form to the right and I will get back to you.