Hawaii Cruise Covid19
Hawaii cruise Covid19 update. The Hawaii Multi Island cruise vacations have always been the most popular way to travel around the islands in Hawaii.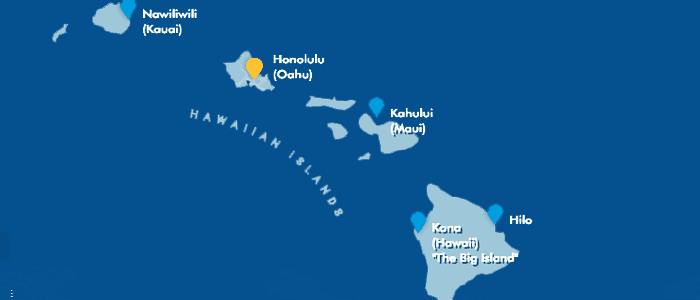 The cruise around the Hawaiian Islands is a perfect way to visit multiple islands. Your safety and security are Norwegian Cruise Lines top priority.
Safe Sailing
Did you know that the Pride of America is Hawaii's only ship that cruises between the islands. Port on Oahu, Maui, Kauai, Hilo and Kona on the Big Island.

Safe Sailing includes safety for the crew on Norwegian Cruise Lines.
Special legislation allows the Pride of America to sail between American ports. The all-American crew is dedicated to keeping you safe and comfortable.
Multi-Island Cruising
A great way to arrange a multi-island vacation. Travel Guide to Hawaii recommends the 7-day cruise. It is the easiest way to 4 islands without loosing any time for sightseeing. Cruise trips are open for booking now for sailings through 2022.
Contact Us
For current updates on Hawaii Covid19 protocols contact Rose at 808-330-6865. Discuss the latest promotions and information.
Discounts
Take advantage of the 30% discount for all passengers on Norwegian Cruise Lines, sailings worldwide.
Hawaii Cruise Safe Sailing Protocols
Safe Sailing Protocols
Cruises with embarkation dates, from US ports, through October 31, 2021:
All guests sailing aboard cruises are required to be vaccinated for Covid19.
Hawaii Cruises beginning August 1, 2021
There's no need for a passport when you sail on any Hawaii inter-island cruise.
If your ship does not sailing beyond the islands of Hawaii all you need is a government-issued photo I.D. No passport needed.
Non-U.S. Citizen Guests Must Carry A Valid Passport, (Not Expiring within (6) Months of Return Of Your Cruise).
In addition, a tourist visa may be required for entry into certain countries/ports of call.
To confirm the specific documents required, please be sure to check with the proper authorities (such as your local immigration office) for each port that you are entering.
You can also contact VisaCentral to answer your questions.
Covid19 Vaccination Certificate
Make sure your Covid19 certificate matches the name on a valid driver's license with a photo.
Going Forward
Cruise Travel Sanctions and Regulations
Norwegian Cruise Lines will continue to evaluate our health and safety protocols. Our expert council will make decisions and evolve our policies and procedures.
Hawaii cruise covid19 rules change frequently, your package will include cancellation insurance.
Stay informed, ask your travel agent, call Rose at 808-330-6865