Getaway Vacation Deals: Hawaii, Caribbean, Mexico, USA
Getaway Cruise Vacations 2021
Small Ship Hawaii Cruise Vacations
Small Ship Cruise Vacations USA


Cruising between four Hawaiian Islands—Molokai, Lana'i, Maui, and Hawaii's magnificent Big Island aboard Uncruise 36-guest boutique yacht.
Have you considered a quick getaway cruise vacation within the USA?
Alaska, US River Cruises

|American Riverboat Cruises
There's no more unique way to enjoy a Mississippi river cruise and experience the history, heritage and culture of America's heartland than a voyage aboard a genuine steamboat like the American Queen. Stroll through charming towns and vibrant Mississippi river cities. Explore historic ports of call like New Orleans, Natchez, Mark Twain's Hannibal, Chattanooga and Pittsburgh on an American river cruise.
An All-American Experience. Explore America's legendary rivers and waterways onboard an authentic paddle wheel riverboat or the newest small luxury ships. Experience the history, culture, exceptional cuisine, attentive service, gracious amenities, entertainment and enlightening shore excursions.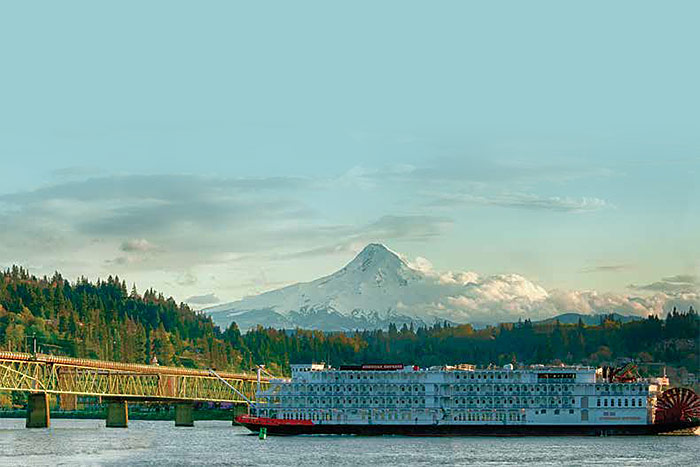 American Empress Columbia & Snake River Cruises
The largest overnight riverboat west of the Mississippi, the American Empress delivers classic elegance and modern luxury.. Onboard and you will discover far more than her classic appearance.
Round trip Vancouver/Portland River Cruise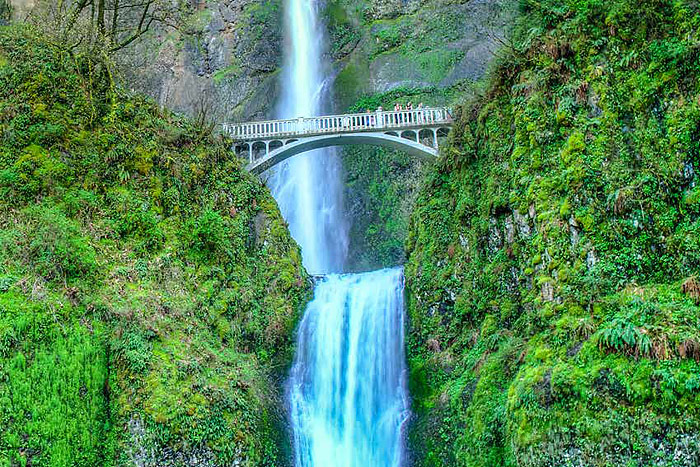 Inspire your palate with extraordinary wines of the Pacific Northwest as you cruise along the Columbia River.Roundtrip Vancouver (Portland) River Cruise
Portland/Vancouver, WA to Clarkston River Cruise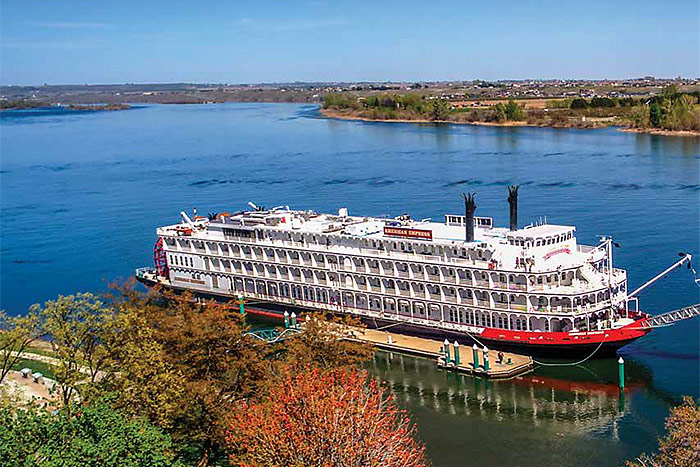 Clarkston to Portland/Vancouver, WA River Cruise
Uncover a wealth of natural, awe-inspiring beauty and iconic destinations that will take your breath away as you travel Eastbound from Vancouver to Clarkston.Vancouver (Portland) to Clarkston River Cruise
The timelessness and deep-rooted history of the region is evident at every port as you travel Westbound from ClarkstonClarkston to Vancouver (Portland) Cruise
Tropical Destinations Getaway Vacations Spring 2021
Great Weekends Non-Stop Vacations
Dominican Republic, Punta Cana, Jamaica, Vallarta, Baja, Mexican Riviera
Non-stop Charter Flights to Tropical Destinations
Getaway vacation flights to Punta Cana, Jamaica, Vallarta, Baja, Mexican Riviera from 17 US Cities.
Enjoy reduced fares on non stop flights to destinations in Hawaii, the Caribbean Islands, Tahiti, Mexico Riviera, Puerto Vallarta, Cabos.
Non-Stop Getaway Vacations From Baltimore
Cancun, Riviera Maya, Cozumel, Jamaica

Cancun/Riviera Maya

Airline
Departure Days
Number of Nights
Flights Dates
Spirit Airlines
Daily
2-14
7/5-8/30/20;
12/21/20-12/31/20
Spirit Airlines
Mon, Thu, Fri, Sat, Sun
2-14
8/31/20 – 12/20/20

Jamaica

| | | | |
| --- | --- | --- | --- |
| Airline | Departure Days | Number of Nights | Flights Dates |
| Spirit Airlines | Mon, Thu, Fri, Sat, Sun | 2-14 | 8/31/20-12/20/20 |
| Spirit Airlines | Daily | 2-14 | 7/5-8/30/20; 12/21/20-12/31/20 |
Non-Stop Getaway Vacations From Chicago
Cancun, Riviera Maya, Cozumel via Cancun, Dominican Republic, Punta Cana
Ixtapa/Zihuatanejo, Puerto Vallarta/Riviera Nayarit

| | | | |
| --- | --- | --- | --- |
| Airline | Departure Days | Number of Nights | Flights Dates |
| Frontier Airlines | Daily | 2-14 | 7/2 – 8/3/20;11/21/20-12/31/20 |
| Frontier Airlines | Mon, Wed, Fri, Sun | 2-14 | 8/5/20-11/20/20 |
| Frontier Airlines | Daily | 2-14 | 1/1/21-8/2/21;11/12/21-12/31/21 |
| Frontier Airlines | Mon, Wed, Fri, Sun | 2-14 | 8/4/21-11/19/21 |

| | | | |
| --- | --- | --- | --- |
| Airline | Departure Days | Number of Nights | Flights Dates |
| Volaris | Sun | 7, 14 | 8/8/20-3/29/21; 12/20/20-12/27/20 |

| | | | |
| --- | --- | --- | --- |
| Airline | Departure Days | Number of Nights | Flights Dates |
| Frontier Airlines | Daily | 2-14 | 7/2-8/4/20; 11/20-12/31/20 |
| Frontier Airlines | Daily | 2-14 | 1/1/21-8/5/21; 11/4/21-12/31/21 |

Dec
Jan
Feb
Mar
Apr
May
Jun
Jul
Aug

| | | | |
| --- | --- | --- | --- |
| Airline | Departure Days | Number of Nights | Flights Dates |
| Frontier Airlines | Wed, Sat | 3, 4, 7, 10, 11, 14 | 12/19/20-4/3/21 |

​​​​
Non-Stop Getaway Vacations from Cincinnati
Cancun, Riviera Maya, Cozumel, Dominican Republic, Punta Cana

Cancun/Riviera Maya from Cincinnati

| | | | |
| --- | --- | --- | --- |
| Airline | Departure Days | Number of Nights | Flights Dates |
| Frontier Airlines | Wed, Sat | 3, 4, 7, 10, 11, 14 | 12/21/19-4/4/20 |
| Frontier Airlines | Sat | 7,14 | 4/11/20 – 8/1/20 |
| Frontier Airlines | Sun | 6,13 | 8/9/20-12/6/20 |

Jamaica from Cincinnati

| | | | |
| --- | --- | --- | --- |
| Airline | Departure Days | Number of Nights | Flights Dates |
| Swift Air | Sun | 6,13 | 5/24/20-8/2/20 |

Punta Cana from Cincinnati

| | | | |
| --- | --- | --- | --- |
| Airline | Departure Days | Number of Nights | Flights Dates |
| Frontier Airlines | Sat | 6,13 | 1/25/20-2/29/20 |
| Frontier Airlines | Sat | 7,14 | 3/27/20-12/26/20 |
Non-Stop Getaway Vacations from Cleveland
Cancun, Riviera Maya, Cozumel, Dominican Republic, Punta Cana

Year round – flights for 2020/21 Pending

| | | | |
| --- | --- | --- | --- |
| Airline | Departure Days | Number of Nights | Flights Dates |
| Frontier Airlines | Mon, Wed, Sat | 2,3,4,5,7,9,10,11,12,14 | now – 8/3/19; 11/16/19 – 4/29/20 |
| Frontier Airlines | Sat | 7,14 | 8/10/19 – 11/9/19 |

Year round – flights for 2020/21 Pending

| | | | |
| --- | --- | --- | --- |
| Airline | Departure Days | Number of Nights | Flights Dates |
| Frontier Airlines | Tue, Thu, Sun | 2,3,4,5,7,9,10,11,12,14 | now – 8/1/19; 12/22/19 – 4/30/20 |
Non-Stop Getaway Vacations from Dallas
Cancun, Riviera Maya, Cozumel, Jamaica, Libera, Costa Rica, Los Cabos, Dominican Republic, Punta Cana, Puerto Vallarta/Riviera Nayarit

| | | | |
| --- | --- | --- | --- |
| Airline | Departure Days | Number of Nights | Flights Dates |
| Sun Country Airlines | Daily | 2-14 | 5/24/19 – 8/6/19 |
| Sun Country Airlines | Daily (except Tue) | 2-14 | 8/7/19 – 8/16/19 |

| | | | |
| --- | --- | --- | --- |
| Airline | Departure Days | Number of Nights | Flights Dates |
| Sun Country Airlines | Thur, Sun | 3,4,7,10,11,14 | 5/30/19 – 8/8/19 |

| | | | |
| --- | --- | --- | --- |
| Airline | Departure Days | Number of Nights | Flights Dates |
| Sun Country Airlines | Fri, Mon | 3,4,7,10,11,14 | 5/24/19 – 8/16/19 |

| | | | |
| --- | --- | --- | --- |
| Airline | Departure Days | Number of Nights | Flights Dates |
| Sun Country Airlines | Wed, Thu, Sat, Sun | 2-14 | 5/25/19 – 6/6/19 |
| Sun Country Airlines | Daily | 2-14 | 6/7/19 – 8/6/19 |
| Sun Country Airlines | Sat, Sun | 6,7,8 | 8/10/19 – 8/11/19 |
Non-Stop Getaway Vacations from Detroit
Cancun, Riviera Maya, Cozumel

| | | | |
| --- | --- | --- | --- |
| Airline | Departure Days | Number of Nights | Flights Dates |
| Spirit Airlines | Daily | 2-14 | 7/5-8/30/20 |
| Spirit Airlines | Mon, Thu, Fri, Sat, Sun | 2-14 | 8/31/20-12/20/20 |
| Spirit Airlines | Daily | 2-14 | 12/21/20-12/31/20 |
Non-Stop Getaway Vacations from Denver
Cancun/Riviera Maya

Airline
Departure Days
Number of Nights
Flights Dates
Frontier Airlines
Daily
2-14
7/2/20 – 8/3/20
Frontier Airlines
Mon, Wed, Fri, Sat
2-14
8/5/20-11/21/20
Frontier Airlines
Daily
2-14
11/22/20-12/31/20
Frontier Airlines
Daily
2-14
1/1/21 – 8/2/21
Frontier Airlines
Mon, Wed, Fri, Sat
2-14
8/4/21-11/20/21
Frontier Airlines
Daily
2-14
11/21/21-12/31/21
Non-Stop Getaway Vacations from Kansas City, MO
Cancun, Riviera Maya, Cozumel

| | | | |
| --- | --- | --- | --- |
| Airline | Departure Days | Number of Nights | Flights Dates |
| Frontier Airlines | Tue, Thu, Sun | 2,3,4,5,7,9,10,11,12,14 | 8/3/20-7/31/21 |
Non-Stop Getaway Vacations from Philadelphia
Cancun, Riviera Maya, Cozumel, Dominican Republic, Punta Cana, Jamaica, Montego Bay

| | | | |
| --- | --- | --- | --- |
| Airline | Departure Days | Number of Nights | Flights Dates |
| Frontier Airlines | Daily | 2-14 | 7/2-8/1/20 |
| Frontier Airlines | Tue, Thu, Fri, Sun | 2-14 | 8/2/20-12/31/20 |
| Frontier Airlines | Tue, Thu, Fri, Sun | 2-14 | 1/1/21-2/9/21 |
| Frontier Airlines | Daily | 2-14 | 2/10/21-8/2/21 |
| Frontier Airlines | Tue, Thu, Fri, Sun | 2-14 | 8/3/21-12/31/21 |

Feb
Mar
Apr
May
June
July
August

| | | | |
| --- | --- | --- | --- |
| Airline | Departure Days | Number of Nights | Flights Dates |
| Frontier Airlines | Thu, Sun | 3, 4, 7, 10, 11, 14 | 2/11/21-8/1/21 |

| | | | |
| --- | --- | --- | --- |
| Airline | Departure Days | Number of Nights | Flights Dates |
| Frontier Airlines | Mon, Wed, Sat | 2, 3, 4, 5, 7, 9, 10, 11, 12, 14 | 7/4-12/30/20 |
| Frontier Airlines | Mon, Wed, Sat | 2, 3, 4, 5, 7, 9, 10, 11, 12, 14 | 2/2/21-12/29/21 |
Non-Stop Getaway Vacations from Pittsburg
Cancun, Riviera Maya, Cozumel, Dominican Republic, Punta Cana

| | | | |
| --- | --- | --- | --- |
| Airline | Departure Days | Number of Nights | Flights Dates |
| Allegiant Air | Sat | 7, 14 | 9/5/20-12/26/20 |

| | | | |
| --- | --- | --- | --- |
| Airline | Departure Days | Number of Nights | Flights Dates |
| Allegiant Air | Sun | 7,14 | 9/6 – 12/27/20 |
Non-Stop Getaway Vacations from St. Louis
Cancun, Riviera Maya, Cozumel, Dominican Republic, Punta Cana

| | | | |
| --- | --- | --- | --- |
| Airline | Departure Days | Number of Nights | Flights Dates |
| Frontier Airlines | Daily | 2-14 | 7/2-8/2/20; 11/20/20-12/31/20 |
| Frontier Airlines | Tue, Thu, Sat | 2,3,4,5,7,9,10,11,12,14 | 8/4/20-11/19/20 |
| Frontier Airlines | Daily | 2-14 | 1/1/21-8/3/21; 11/19/21-12/31/21 |
| Frontier Airlines | Tue, Thu, Sat | 2,3,4,5,7,9,10,11,12,14 | 8/5/21-11/18/21 |

Jan
Feb
Mar
Apr
May
Jun
Jul
Aug
Dec

| | | | |
| --- | --- | --- | --- |
| Airline | Departure Days | Number of Nights | Flights Dates |
| Frontier Airlines | Mon, Wed, Fri, Sat | 2-14 | 7/3-8/1/20 |
| Frontier Airlines | Mon, Wed, Fri, Sat | 2-14 | 12/18/20-8/2/21 |