Cruise Travel Cancellation Policies
Protect your investment in your Hawaii cruise vacation with cruise travel cancellation insurance.
The cost of the insurance is based on the value of the package and will cover unexpected covered costs throughout your travel dates.
Contact Rose, I will be your Hawaii travel consultant for Norwegian Cruise Lines. Call or text me at 808-330-6865.
Cruise travel cancellation policies, when included in your package, cover your flights, hotels, and cruise.
For more information about cruise travel protection plans click here.
I highly recommend that every guest purchase travel cancellation insurance coverage.
Freestyle Cruising
It is our goal that you enjoy your Freestyle Cruise experience.
The crews in all areas of the ship will provide you with the highest standard of service.
Onboard Customer Care
Norwegian has a guest satisfaction program onboard designed to handle any concerns. All issues are handled by guest services quickly and efficiently.
Shore Excursions 
You can book your shore excursions early for the widest selection and most convenient departure times.
For complete tour descriptions and to pre-purchase, please visit www.ncl.com/excursions.
Online Check-In
Complete the "Online Check-In" form at least 24 hours prior to departure or at the time of boarding.
Final Boarding Time Policy
All guests must be on board the ship, at every port, no later than one hour prior to the departure time noted on their cruise documents.
Ground Transportation
Ground Transportation is available for purchase on all Air/Sea and Cruise-only reservations.
Transportation requests for the cruise-only guests will require guest's independent air information.
Ground Transportation is subject to the standard cancellation policy.
TSA Requirements
TSA requires your full name as it appears on your passport. Without this information, you can be denied boarding the aircraft.
REAL ID Act
The new airline travel restrictions will take effect in 2018 for U.S. citizens traveling by air domestically.
To find out if your state is in compliance, please visit the Homeland Security Website.
For more information, including other acceptable forms of identification, please visit the TSA website.
Cruise around the Hawaiian Islands
The Pride of America ports in Honolulu with departures every Saturday to cruise around the Hawaiian islands.
A pre or post hotel on Oahu is an added adventure for your first and last stop on the Island of Oahu.
Oahu is the business center of the islands and the main shipping port for the State of Hawaii.
Cruise Ship Compatible Activities
---
Enjoy 2 nights and 1 full day in Port on the east shore of Maui.
Rent a car and drive yourself or arrange for sightseeing activities.
Tours are available or you can rent a car for sightseeing.
Cruise Ship Compatible Activities
---
Your stay on Kauai includes 1 overnight stay in port at Lihue.
Upon departure from the port in Lihui Kauai the ship cruises along the Napali Coast during daylight hours for spectacular views of the rainforest and mountains.
Kauai Cruise Ship Compatible Activities
---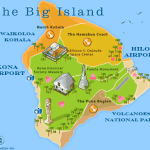 The Big Island's proper name is the Island of Hawaii. The ship will port for 1 day in Hilo where you can visit the Kilauea Volcano by car or tour.
Cruising overnight the ship ports the next day in Kailua Kona Town. The Kona Coast is famous for its coffee farms and sports fishing.
Big Island Cruise Ship Compatible Activities
---
Thank you for booking your Hawaii cruise vacation with Travel Guide to Hawaii.
Warmest Aloha, Rose