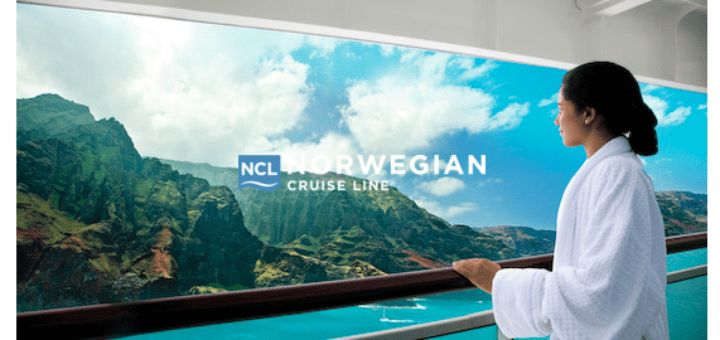 Norwegian Cruise Lines Hawaii view from the balcony of the Napali Coast
Travel Cancellation Insurance
Cruise Travel Cancellation Insurance
Travel cancellation insurance policies are included in your package when you book with Travel Guide to Hawaii.
Our partners, Pleasant Holidays and Norwegian Cruise Lines offer options for protecting your investment.
Rose is your Hawaii travel agent
Travel Cancellation Insurance for Cruise Packages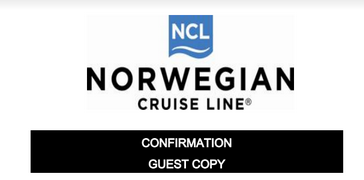 If you get an error message please make requested corrections and re-submit.
---
Required Cruise Identity Documentation:
All guests require proof of citizenship for cruises that begin and end in the same U.S. port (a valid passport is strongly recommended).
A valid passport is required for all other cruise destinations except Alaska.
Please read the cancellation policies linked here.  Complete the form at the bottom to authorize payment.
Cruise Travel Insurance –  Book Safe Travel Protection covers only the cruise.
Pleasant Holidays cruise cancellation policies cover your flights, hotels and the cruise.
Important information included in cruise documents. Be sure to follow the instructions for online check in.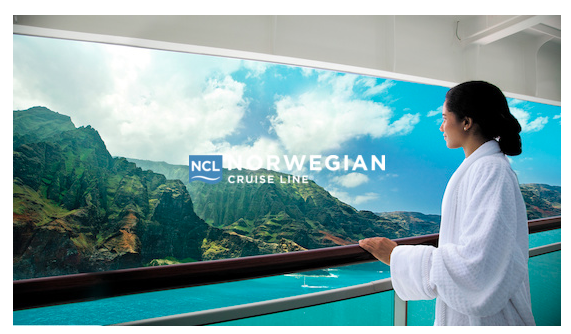 Passport
Required Cruise Identity Documentation:
All guests require proof of citizenship for cruises that begin and end in the same U.S. port (a valid passport is strongly recommended.
A valid passport is required for all other cruises.
In addition to your passport, a visa may be required.
Please purchase travel cancellation insurance.
Visa
Visa requirements vary by country and are subject to change.
Visas are required for all U.S. and Canadian citizens traveling to Asia, Australia, South America, India and Brazil.
For the appropriate requirements based on your itinerary and nationality please contact your travel professional, local immigration office or http://www.ncl.com/traveldocs.
It is the guest's responsibility to obtain required visas and other documentation prior to sailing, including vaccinations for infectious diseases.
Documentation
Failure to arrive with
proper documentation could result in denied boarding, and no further compensation will be offered.
Cruise Travel Cancellation Policies
Pleasant Holidays Cruise Travel Cancellation Policies
Pleasant Holidays Protection Plan, if included in your package, covers your flights and cruise.
Norwegian Cruise Travel Cancellation Policies
If you are booked directly with Norwegian the Book Safe Travel Protection is optional.
Please refer to the applicable Cruise Travel Cancellation Policies brochure or www.ncl.com for our Payment and Cancellation policy.
The cruise highly recommends that every guest purchase Travel Protection to include trip cancellation coverage.
For a complete description of coverage please visit https://www.ncl.com/freestyle-cruise/booksafe.
Service Charges
The cruise requires payment of a fixed service charge for all guests in all categories booked.
The charge is per person, per day and can either be pre-paid with the reservation, or charged to the guests onboard account once onboard.
There is no charge for children under the age of three.
Freestyle Cruising
It is our earnest wish that you enjoy your Freestyle Cruise experience and that our entire crew in all areas of the ship will provide you with the standard of service for which Norwegian is known.
Therefore, if you have any concerns about the service you receive during your cruise, please bring them to the immediate attention of our reception desk staff.
The staff on board so that we can address any issues in a timely manner before the cruise is over.
Onboard Customer Care
Norwegian has a structured guest satisfaction program on board designed to handle any concerns raised by our guests relating to the service or on board product quickly and efficiently.
Our clear priority is to have the opportunity of resolving the issue, when it happens, to everyone's complete satisfaction.
Shore Excursions 
Guests are encouraged to book their Shore Excursions early for the widest selection.
Safe and reliable tour operators offer easy pick-up and drop-off at the pier.
Shore excursions are covered under the travel cancellation insurance.
For complete tour descriptions and to pre-purchase, please visit www.ncl.com/excursions.
Call 866.625.1167 EST
Monday – Friday 9 am – 9pm.
Saturday and Sunday 10 am – 6:30 pm.
Online Check-In
Guests who have not completed their online Check-In form at least 24 hours prior to departure date are required to complete the Check-In process at the pier.
Be sure to arrive at least 2 hours prior to departure time noted on their cruise documents.
Final Boarding Time Policy
To avoid  denial of boarding all guests must be onboard the ship at every port no later than one (1) hour prior to the departure time noted on their cruise documents.
Additional information for booked guests is available on www.ncl.com.
Travel Cancellation Insurance Pregnancy Policy
The cruise will not accept any Guests who will have entered their 24th week of pregnancy at the time their travel with concludes. We advise that you purchase travel cancellation insurance.
Ground Transportation
Ground Transportation is available for purchase on all Air/Sea and Cruise-only reservations.
Transportation request for cruise-only guest will require guest's independent air information.
Norwegian Cruise Line ground transportation will be arranged within the recommended flight arrival and departure times for your cruise.
Ground Transportation is subject to standard cancellation policy.
To make arrangements, please contact Norwegian Cruise Line at 800-327-7030.
Terms & Conditions Cruise Travel Cancellation Policies
Please refer to  www.ncl.com for additional terms and conditions that apply to your booking including the legally binding Guest Ticket Contract.
https://www.tsa.gov/sites/default/files/resources/realid_factsheet.pd
https://www.dhs.gov/real-id
TSA Requirements
TSA requirements mandate all guests who have purchased air must provide TSA with full name as it appears on your passport.
Without this information you can be denied boarding the aircraft.
REAL ID Act
The new airline travel restrictions will take effect in 2018 for U.S. citizens traveling by air domestically.
To find out if your state is in compliance, please visit Homeland Security Website.
For more information, including other acceptable forms of identification, please visit TSA website.
Hawaii Cruise itinerary
Don't miss your boarding time at any port. 
Sat 23-Feb 7:00pm SHIP DEPARTS HONOLULU, HAWAII, US
Sun 24-Feb 8:00am Mon 25-Feb 6:00 pm KAHULUI (MAUI), HAWAII, US
Tue 26-Feb 8:00am Tue 26-Feb 6:00 pm HILO, HAWAII, US
Wed 27-Feb 7:00am Wed 27-Feb 5:30 pm KONA, HAWAII, US
Thu 28-Feb 8:00am Fri 01-Mar 2:00 pm NAWILIWILI (KAUAI), HAWAII, US
Fri 01-Mar 2:01pm AFTERNOON CRUISE OF THE NAPALI COAST
Sat 02-Mar 7:00am SHIP ARRIVES AT HONOLULU,